JACK GANTOS is the author of over forty-five books for children from the ROTTEN RALPH picture books, collections of JACK HENRY short stories, upper elementary and middle school JOEY PIGZA novels, young adult novels—LOVE CURSE OF THE RUMBAUGHS, DESIRE LINES, and a memoir, HOLE IN MY LIFE. His work can lead readers from the cradle to the grave.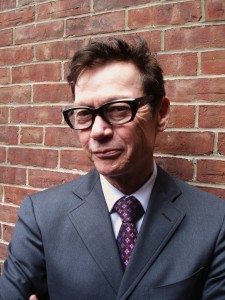 Mr. Gantos was a professor at Emerson College where he developed the Masters Degree Program in Children's Literature, Writing and Publishing. He now spends his time writing and is an active speaker at book and literacy conferences, schools and libraries. His works have received a Newbery Award, Scott O'Dell Award, Newbery Honor, Printz Honor, Sibert Honor, National Book Award Finalist honor, and he is the 2010 recipient of the NCTE/ALAN AWARD for his contribution to the field of Young Adult and Children's Literature. DEAD END IN NORVELT received both the 2012 John Newbery Award and the Scott O'Dell award for Historic Fiction. This was followed by the companion novel, FROM NORVELT TO NOWHERE. His most recent release is THE KEY THAT SWALLOWED JOEY PIGZA which was just nominated for the Kirkus Prize.
I interviewed Jack about writing, and his latest book, The Key that Swallowed Joey Pigza.

What comes first for you? The story, the plot, or the character?
THE voice of the narrator/narration is where I begin. That voice has to be capable of telling the story. But which story? So finding the content—the theme, action, plot—that becomes the work of the writer. And after about 50/100 pages I'll know if I have anything. Until then, I may be just writing a fancy scene.
Ideally I try to complete a novel each year.

How do you write your work? Is it visually scripted, do you write in long hand, do you use an audio recorder, or do you type it?
NOTHING fancy. I write in notebooks with a fountain pen—longhand—though printing, too. Then I type it into my computer—Word File—and then print it out and mark it up and add the additions to the file each day and what I have written by hand. It's a rolling cycle. This goes on for about a hundred drafts.
How long is that time frame from when you have the first idea, to executing it, to giving it to your agent/editor?
THIS can change from book to book. Picture books are usually a month of solid writing. But a novel in a year, maybe two in some cases depending on the size of it and the research it requires. Ideally I try to complete a novel each year.
Do you work on multiple books at a time?
No.
How often are you supposed to write a book once you signed your contract? Can you talk about those specifics?
Usually I turn in a book a year, or two books a year, or one book in two years.
You capture a dysfunctional family well. How did you come to that decision, to write about a dysfunctional family?
I moved around a lot as a kid. My family was up and down, but basically solid. From moving I met a lot of kids in a lot of schools in a lot of social classes with a lot of issues. So I was aware of the vast differences between how some families were arranged and functioned, and how happy or confused or twisted or deeply sad other kids were. And I was aware of my own feelings, too. So writing about a dysfunctional family was pretty organic to my youth—the kids were the ones who suffered from the haphazard decisions of the parents. That was always clear to me. Kids were on the bottom of the family food chain (actually, pets were on the bottom but that is another sad story).
I understand that Joey Pigza is derived from kids you knew growing up. How did you go about making those choices to create Joey Pigza; what did you discard?
I knew a lot of kids like Joey Pigza. They were active and wired for a variety of reasons. Some were medical/chemical, and some were based on family behavior—some kids don't get enough attention and act out to gain it—some kids get too much attention from unbalanced parents who take out their woes on their kids.
Why did you decide to end the Joey Pigza series?
IT was time. I had fulfilled all the themes and plot lines. Finally, Joey has the reflective perspective to think about his last years  with the family and he sees what is positive and what is negative, and importantly he understands that his own decisions are best for controlling his life. He loves his family, but he loves himself, too.
Joey talks about being broken, and how his Grandma would make him sit waiting for his mother. The language, the way you have it written, feels very much like a high energetic child, trying to grasp the world around him. He's trying hard to understand his Grandmother's decision.  What resources did you use to so accurately capture the wild energy of a child trying to understand an adult world?
I don't think I had special resources. I have a deep understanding of JOEY and know his pressure points very well and his energetic moments can be released through in-time events, or through remembering an event which is painful or not yet resolved. So Joey is capable of reaching deeply into himself and is often galvanized by these memories.
" 'Will he steal me?' I asked, and the question was so odd inside me because half of me was scared of being stolen and the other half wanted to be stolen—stolen by my own dad who wanted me too." (spoken by Joey on p. 92)

Joey's mother follows this by stating that his father doesn't want Joey, just his younger brother since she alluded to Joey being broken.
This idea of being broken—hearing it from Joey's perspective—is heartbreaking, but accurate to how children and adults feel who have experienced this. How did you capture that moment, which—correct me if I'm wrong—I believe harkens back to your half physical/half emotion comment you had made in a previous interview?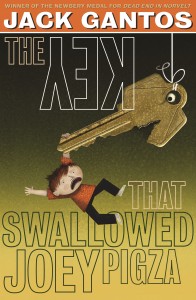 JOEY does think he is broken. He has been told that all his life thus far. But he is also in the process of comparing himself to his parents and in doing so he feels a lot less broken—in fact he feels far more capable than his parents. In his quest to protect Carter Junior, Joey is both heroic for Carter Junior and heroic himself. He repairs himself through his good deeds.
I love how you crafted the chapter titles and how the words represent how someone with dyslexia would see the world. Is this an accurate depiction? Was that your idea? Or a recommendation from an editor?
The chapter titles were designed by Molly Leach. Lane Smith, her husband, illustrated the covers. They came up with this design look themselves. Why get in their way? They are brilliant.
Check in next week for the second half of my interview with Jack Gantos where he continues to talk about his book, his future work and a letter he wrote to writers and readers.